Looking for small living room ideas? Whether you have an open-plan living room layout or a small box-shaped sitting room, no space is too little to qualify for a brilliant decorating scheme.
---
---
As the most used communal room in the home, it's important to ensure your living room caters to your needs – even if you're working with a compact space.
Keep a clear passageway around the room
The more floor you see, the bigger the room will appear. Add to the illusion with a glass coffee table or sofas and chairs with visible legs rather than floor-length upholstery that obscures the floor.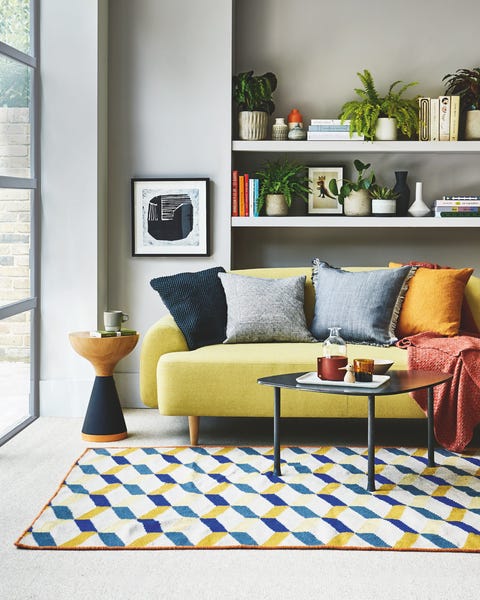 Opt for light colours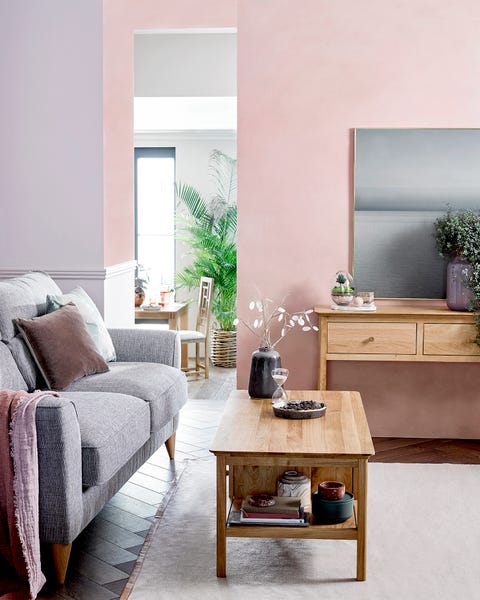 Smaller living rooms are best decorated with light, pastel colours. From dusty pinks to calm greys, a soft colour palette will ensure your room feels spacious. We love this creative combination of pink and lilac.
Choose one large-scale piece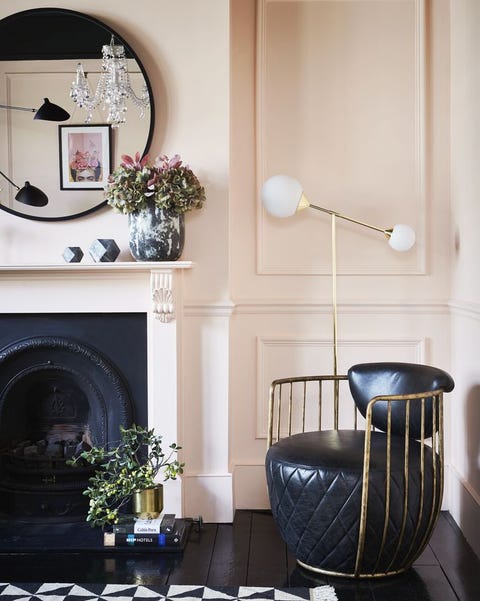 Instead of filling the room with lots of statement objects, choose just one. It could be an eye-catching floor lamp — like in this room for example — or a pendant hanging from the ceiling. Decorating a diminutive living room can often be a challenge, but one large object could help give the illusion of a larger space.
Think carefully about flooring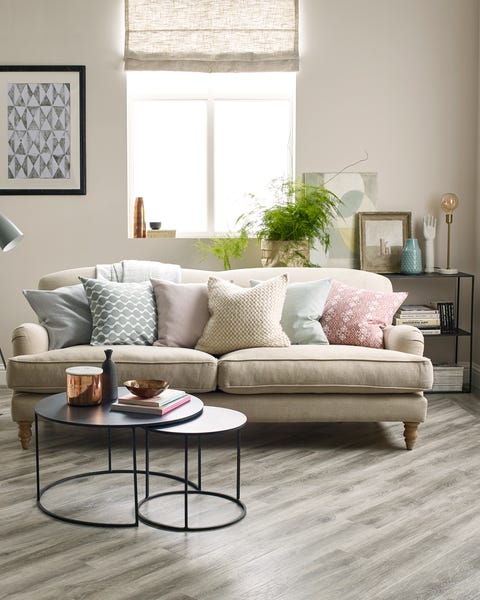 'The flooring plays a key role in setting the tone in every space, but particularly smaller rooms, so choosing the right style is a must,' Sarah Escott, Amtico Design Manager tells House Beautiful UK.
'When decorating a small living room, it's important to focus on simplicity, as the space can get cluttered very easily. Light woods and stones are perfect to give the lounge an open and airy feel and draw in the natural sunlight from outside.'
Choose seating with legs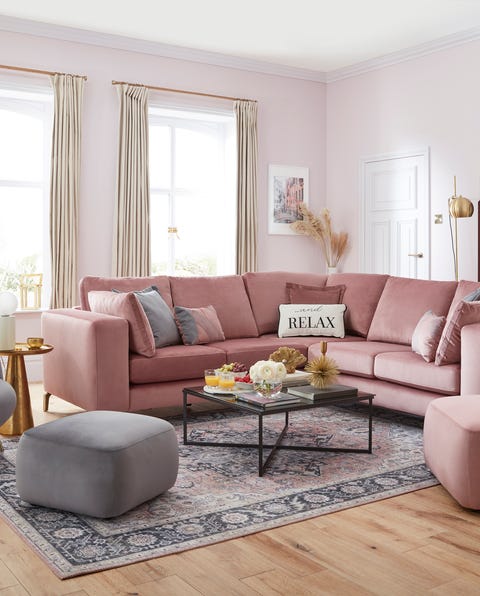 When it comes to choosing your sofa, choose seating with legs so more of the floor can be seen, making the room appear bigger. It's a clever trick that works every time.
Add a mirror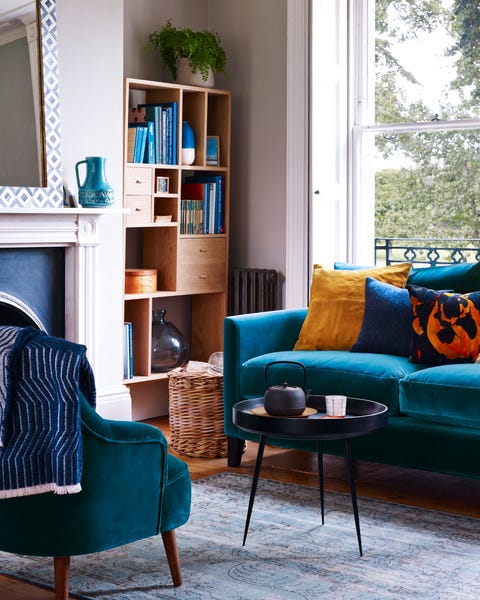 The secret to creating a larger living room space? Mirrors. A surefire way to create a statement — and enhance your space — is by strategically placing mirrors on the wall.
Whether you opt for large or small, mirrors cleverly reflect light and will make your small living room feel more spacious than it really is.
Don't be afraid of wallpaper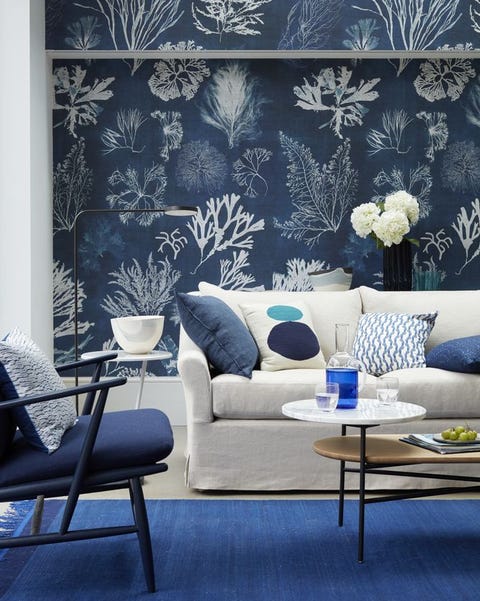 Choosing wallpaper for small rooms might be a little scary, but don't let it put you off. Botanicals and florals can create a tranquil look that's uplifting, while muted striped styles can make any room feel bigger.
'Don't be afraid to combine different patterns. Mix classic designs such as stripes or florals with exotic styles such as ikats and kilims,; says David Harris, Design Director at Andrew Martin. 'Avoid making the space look too busy by choosing patterns in colours that complement each other.'
Add a gallery wall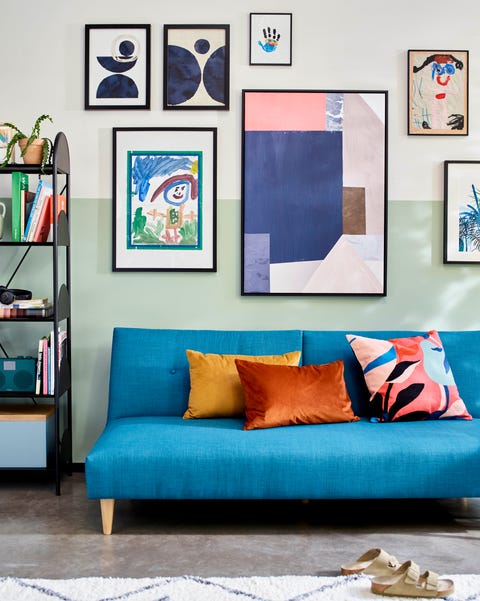 On-trend gallery picture walls — a curated display of photographs, posters or prints — are a great way to make the most of empty wall space. Popular choices for both the living room and hallway, they instantly add impact.
Make sure there's plenty of light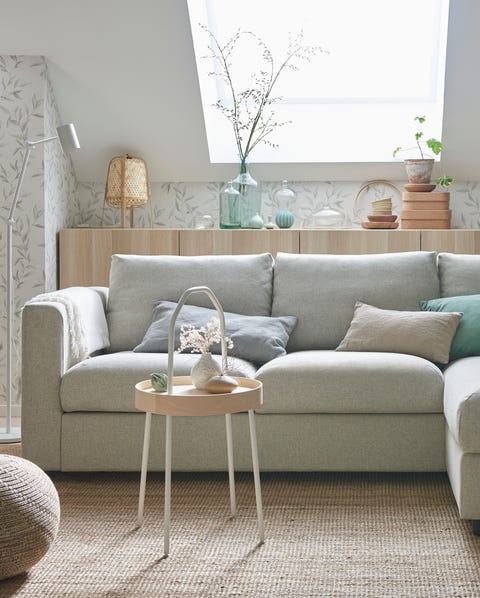 A great way to ensure your living room doesn't feel cramped is by letting the light pour in. Even if you don't have large windows, opting for lighter furnishings will ensure your space feels bright and airy.
Wall features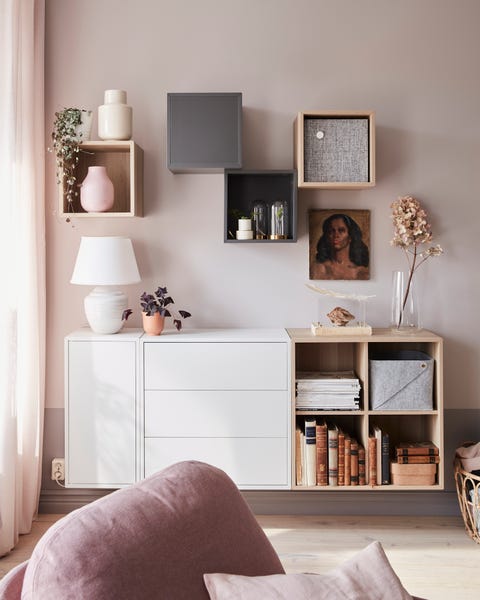 This space might be small, but it creates a big impact. Design a living room that truly captures your style. We've got our eye on Scandi-style shelving boxes, which have been artfully placed on the wall to make a statement.